Low interest credit cards go with attractive rates that reduce the cost of borrowing, especially if you pay the balance in full.
Low Interest Credit Cards Canada
Canadian banks such as BMO, Toronto-Dominion, and the Royal Bank of Canada offer products with competitive rates that range from 11 to 14 percent:
TD Emerald Visa Card
Scotiabank Value VISA Card
BMO Preferred Rate MasterCard
CIBC Select Visa Card
Capital One Low Rate Guaranteed MasterCard
The rates vary based on the customer's creditworthiness and help pay down outstanding balances on high interest cards. Some products go with special discounts, introductory interest, and no annual fees. Canadian issuers feature low interest rate credit cards with annual fee rebates and variable and fixed rates. This is a great alternative to department store and standard credit cards because low rates mean major savings. In addition to purchasing convenience, low interest credit cards offer added benefits such as complementary bonuses, priority boarding and check-in, concierge service, free checked bags, and others. The benefits, card limit, and interest rate depend on factors such as credit rating, whether you are a new or existing customer, income level, and others. Banks check for major problems such as bankruptcies, maxed out cards, foreclosures and delinquencies, and others. If you usually pay your bills and balances on time and have a solid credit history, there are plenty of low interest cards to consider.
Low Interest Credit Cards
Banks offer products with low rates and added benefits such as emergency cash advances, balance transfers, travel benefits, and other add-ons. Access to credit, purchasing power, and financial flexibility are among the main benefits for holders. Issuers offer competitive rates on balance transfers, store and online purchases, and cash advances. And if you are looking for the best Canadian credit card, there are plenty of options, including products with exclusive privileges, flexible payment options, long grace periods, free supplementary cards, and more.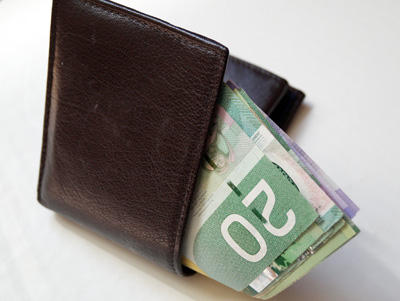 With low interest credit cards Canada based customers enjoy plenty of benefits such as priority restaurant reservations, free convenience checks, and the full selection of policies, from baggage and flight delay to medical insurance. Other benefits offered by issuers include travel upgrades and discounts, entertainment benefits, loss and breakage protection, and no or low currency conversion fees. Some issuers even feature payment holidays meaning that customers are allowed to skip the minimum once or twice a year. Some low interest cards even feature rewards programs and generous points and incentives, including discounts on tickets for special events, certificates, and others. Other issuers allow customers to apply for a second credit limit. There are credit cards that go with no late fees and penalty charges. Other issuers advertise cards with no penalty fees on the first late payment. This means that the interest rate will not increase after the first late payment.
Generally, low interest credit cards are the best option for balance transfers, and some products feature a zero introductory rate during the first 18, 12, or 6 months. The balance transfer fee varies, with some issuers charging 3 percent of the outstanding balance. The introductory rate usually applies to balance transfers and purchases, and holders are offered a variable APR after the introductory period.
Credit Cards for Bad Credit
There are several options for borrowers with tarnished and fair credit and those with little exposure to credit. One option is to obtain a department store card that works much like a regular card. In fact, department store cards offer benefits such as in-store discounts, rewards points, free amenities, including gifts and free shipping, and others. On the downside, issuers usually charge high rates and offer low credit limits. The reason is that they deal with risky customers with poor credit. If you opt for a department store card, make timely payments or your interest rate will skyrocket, adding to your borrowing costs. Limited usage is another downside. The card can be used at certain stores and locations only. Other options for risky borrowers include secured and prepaid cards offered by small and major banks, unions, credit card companies, and other establishments. Prepaid cards are also offered to clients with tarnished credit. Customers can choose from Visa, MasterCard, and other varieties. Issuers offer different reload options, including direct deposit, online, and in person. With some issuers, customers are offered cash bonuses for direct deposits. No-fee withdrawals and refer-a-friend bonuses are additional benefits. A secured credit card is a third option if you are new to credit. Issuers require a deposit which is usually equal to the credit limit offered.